GILCA: GENERAL CONTRACTOR
OUR EXPERTS ARE 100% DEDICATED TO YOUR SATISFACTION. WE BUILD YOUR DREAMS.
If you have any questions or would like to receive additional information about our services, contact us!
OUR FULL RANGE OF SERVICES.
CLICK ON A SERVICE FOR MORE DETAILS
INITIAL CONSTRUCTION PLANNING
Why plan?
Construction planning is a fundamental activity in the management and execution of construction projects. This involves a schedule, the definition of work tasks and their sequencing, the selection of the team that will be assigned to the project and the estimation of needs, whatever they may be.
MONEY ISSUE
It is better to invest a dollar too early than a double dollar too late. Predicting monetary investments is favorable to the success of projects.
A MATTER OF TIME
Time is money. It is essential to take the time to carry out quality work, but it is even better to reach these quality standards and take less of this precious time! Let's take the time to plan well in order to execute as soon as possible.
AN EFFECTIVE PLAN
We must choose an optimal scenario and think of alternative options. This way everyone knows what to expect and is ready to act when needed.
KNOW THE ENVIRONMENT
It is important to understand the implications of a project. Know what the building environment has as an advantage or as a disadvantage. We offer planning services to better inform you and provide proactive management.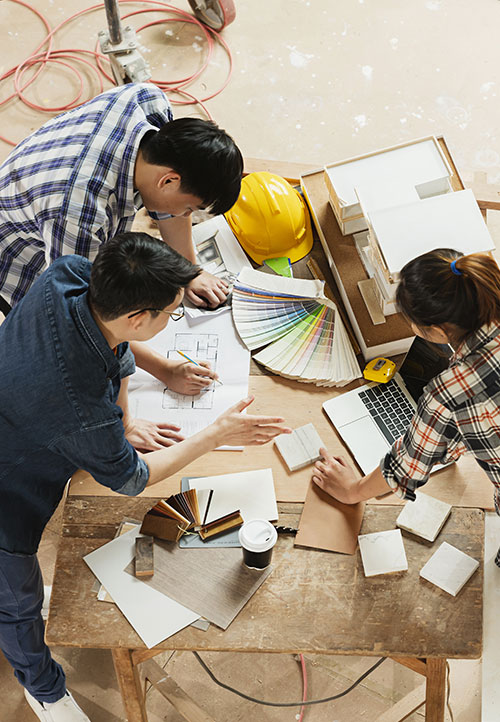 Why trust Gilca?
Gilca is a team of professionals with years of practice and great achievements. A dedicated team of people ready to participate in your most important projects. See our services and then we will analyze with you the costs associated with the project and the delivery time required to complete the construction.